Contact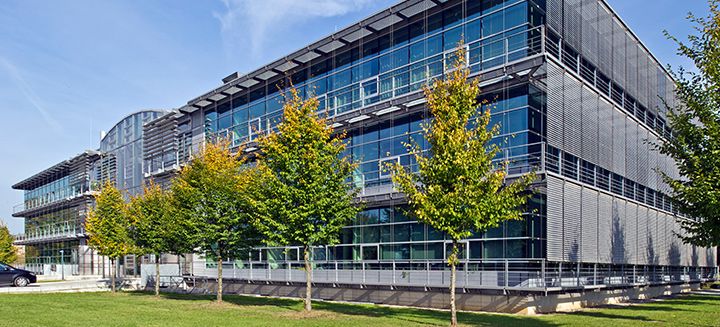 Prof. Dr. rer. nat. Dirk Haller
Technical University Munich
Chair of Nutrition and Immunology
ZIEL - Institute for Nutrition and Health
Gregor-Mendel-Str. 2
85354 Freising-Weihenstephan
Germany

Tel.: +49 (0) 8161 - 71 2026
Fax: +49 (0) 8161 - 71 2824
Email: dirk.haller [at] tum.de

Sekretariat:
Mrs. Brita Sturm
Tel.: +49 (0) 8161 - 71 2822
Fax: +49 (0) 8161 - 71 2824
Email: brita.sturm [at] tum.de
How to find us
Arriving by Plane
At Munich Airport go to the Central Area in the basement. Bus 635, which operates every 20 min, will bring you to Freising station (Bahnhof Freising) within 15-20 min. From there, take bus 638 and exit at "Weihenstephan". Or just step outside the airport and take a taxi (around 20 Euro).

Arriving By Train
Both suburban trains (S-Bahn, S1) and regional trains (operated by DB or ALEX) have stops at Freising. Check schedules at http://reiseauskunft.bahn.de/bin/query.exe/dn
From the station take bus 638 to the Campus Weihenstephan and exit at "Weihenstephan".

Arriving By Car
From the south: Get off A92 (München-Deggendorf) at Freising Mitte (exit 7), follow direction Freising. In Freising, after crossing the railway bridge, turn left at the traffic light into Saarstraße. Follow this street, later named Johannisstraße, until the third traffic light. Turn left into Vöttinger Straße. Follow the Vöttinger Straße uphill until you reach the Campus Weihenstephan. Turn right after the round library building and use the parking lots that follow on the right.
From the north: Exit A9 (Nürnberg-München) at Allershausen (exit 67) and follow the direction to Freising. At the first traffic light in Freising, turn right into Griesfeldstraße, follow the street upill and turn left into Gregor-Mendel-Straße at the top. Follow the course of the street downhill and you will soon see our building and the parking lot in front of it.
Directions